Amazing food! The best wine selection you will find in Southern Illinois. Great staff! Highly recommend!

by Vanessa S.

What a great dinner! Travis was our waiter, he was fantastic. Highly recommend The Sting dinner!!

by Jill F.

Myself and a co-worker were visiting from Hawaii for a business trip. The Hideout was totally perfect, right up our alley kinda restaurant.

by Jarod H.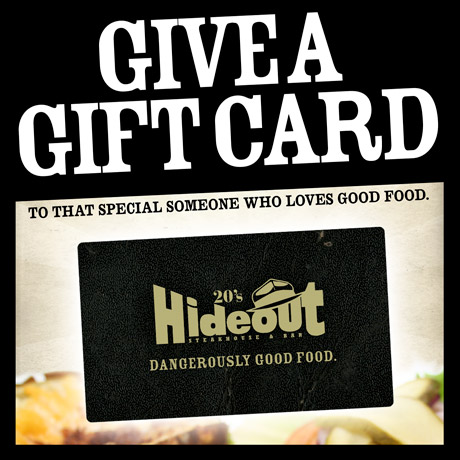 Spuds

Loaded Jumbo Potato Skins.

Packin Heat

Strip Steak with Melted Blue Cheese

Tattle Tailer

Succulent Lobster Tail Dinner

Bananas Foster

Caramelized Bananas? Yes, Please.